Curved Buckwheat Pillow for Combination Sleepers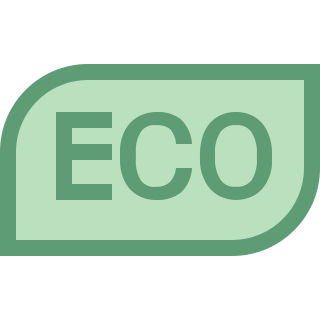 6.4 kg
Good For You: Unlike down or poly filled pillows, ComfyComfy pillows don't loose their shape over time and can always be adjusted by changing the amount of buckwheat fill for a truly customizable and breathable night's sleep.
Good For The Environment: These pillows are filled with buckwheat hulls that would otherwise go to waste as they are the part of the buckweat plant leftover after making flour for things like pancakes.
CO2 Emissions: 6.4 kg (14.1 lbs).
CO2 Emissions Savings: 1.6 kg (3.5 lbs) vs. conventional alternative.
Buckwheat hulls are a centuries old pillow filling material. ComfyComfy is bringing this ancient, and sustainable technology to our modern world. Their pillows form to your body's unique contours, alleviating even the most persistent aches and pains.

The pillows provide superior support to maintain ergonomic posture during sleep. They are especially good for side sleepers, back sleepers and combination sleepers. ComfyComfy buckwheat hull pillows are naturally:
+ breathable for cool sleep
+ supportive and customizable
+ vegan and sustainable
+ made in the USA

It may take some time for you to adjust to using a buckwheat pillow. We recommend using your pillow for the full trial period to familiarize yourself with the benefits of unique filling material.