The Honua Facial Ritual Kit - Cleansing Cream, Beauty Water, Youth Serum, Beauty Oil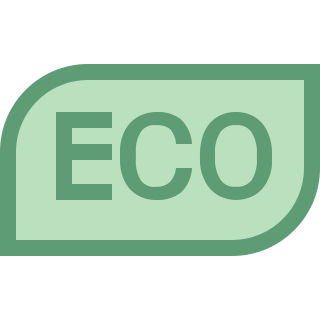 2.8 kg
Good For You: High performance skincare inspired by traditional Hawaiian healing, Honua products will become the most luxurious part of your daily skincare routine.
Good For The Environment: Locally sourced in Hawaii, many of Honua's ingredients are wild or sustainably grown by farmers making them organic and in harmony with local ecosystems.
CO2 Emissions: 2.8 kg (6.2 lbs).
CO2 Emissions Savings: 0.7 kg (1.5 lbs) vs. conventional alternative.
Our Honua Ritual Facial Set comes with the four full size products of our core Ritual line.  
Experience Aloha Daily and incorporate the HONUA SKINCARE RITUAL in to your daily self-love routine. Purchase the complete set and see how they work together to transform your skin!  
Step 1: Pa'akai Cleansing Cream; Cleanser and mask (2oz)
Step 2: Hawaiian Beauty Water; Exfoliating liquid toner (2oz)
Step 3: Aloha Youth Serum; Skin transforming serum for all skin types (1oz)
Step 4: 'Ōlena Oil; Hydrating and skin healing beauty oil (1oz)
Instructions For Use
Step 1: Pa'akai Cleansing Cream. Creamy and nourishing, yet highly effective, the Pa'akai power comes from Hawaiian sea salt, hibiscus and seaweed. Salt cleanses pores, fights bacteria and balances skin, hibiscus tones and seaweed is full of antioxidants and tissue regeneration properties. To use, dispense 2-3 pumps (or 4 if you like to splurge) on to clean fingertips and massage gently all over face. If you have a lot of stubborn makeup, add a few drops of 'Ōlena Oil to loosen it up. Rinse with lukewarm water.
Step 2: Hawaiian Beauty Water. Exfoliation is important.....but you don't need to scrub your face off for it to be effective. Enter Hawaiian Beauty Water, our go-to glow potion for revealing healthy, glowing skin. Papaya enzymes, willow bark, hibiscus and kō (Hawaiian sugar) work together to gently exfoliate skin, letting your underlying glow....show!  To use, dispense ~2 pumps on a cotton (reusable rounds are great!) round. Swipe gently all over cleansed face and neck. No rinsing needing!
Step 3: Aloha Youth Serum. The entire Honua line is designed to infuse hydration in every step yet stress of our daily lives can suck hydration away. Our Aloha Youth Serum uses antioxidant-rich noni, kamani and kukui oils to promote elastin and collagen production.  Bakuchiol, a plant-derived retinol alternative, evens skin tone by penetrating skin and reducing the appearance of spots. It also spurs skin to make collagen and reduces fine lines and wrinkles. We are in love with this little miracle worker. To use, dispense 3-4 drops onto clean, damp skin and massage gently, allowing the botanicals to work their magic.
Step 4: 'Ōlena Beauty Oil. Unlike other oils, 'Ōlena is great for all skin types and penetrates the skin quickly. Full of antioxidants and fatty acids, 'Ōlena helps treat the root of aging, acne, dehydration, sun damage, psoriasis, eczema and many other issues your skin might manifest. Dark spots can lighten with regular use of Aloha Youth Serum and 'Ōlena Beauty Oil.  To use, use 1-2 drops and spread evenly over skin, leaving a little extra in areas of dryness or sensitivity. Use more or less as needed.
Packaging
Every Honua product arrives in luxury glass bottles and jars that are completely recyclable or reusable.  Our outer cartons are made from recyclable kraftpaper.  

Ingredients
PA'AKAI CLEANSING CREAM: Pure Vitalized Water (Aqua), Rose (Rosa damascena) Hydrosol, Witch Hazel Water, Wild Harvested Seaweed Extract (Fucus vesiculosis), Hibiscus( Hibiscus sabdariffa), Pa'akai (Hawaiian Salt), Herbal Oil Infusions of Rose Petals (Rosa damascena), Lavender (Lavandula angustifolia), Chamomile Flowers(Matricaria recutita), Calendula Blossoms (Calendula officinalis), Comfrey Leaf & Root (Symphytum officinale) & Rosehips Seeds (Rosa mosqueta) in Organic High Oleic Safflower (Carthamus tinctorius) & Sesame (Sesame indicum)oils, Sorbitan Olivate, Aloe Vera Gel (Aloe barbadensis), Vegetable Glycerin, Organic Lecithin, Organic Gromwell Root CO2 (Lithospermum erythrorhizon), Sage (Salvia officinalis) & Organic Rosemary Antioxidants (Rosmarinus officinalis), Sodium Anisate, Sodium Levulinate 
HAWAIIAN BEAUTY WATER: Aloe Barbadensis Leaf Juice, Rosa Damascena (Rose) Distillate, Glycerin (coconut-derived), Hamamelis Virginiana (Witch Hazel) Water, Sucrose (Hawaiian sugar), Hibiscus Sabdariffa Flower Petal Powder, Hibiscus Sabdariffa Flower Extract, Salix Alba (Willow) Bark Extract, Carica Papaya Fruit Extract (Papaya Enzymes), Potassium Sorbate, Sodium Benzoate
ALOHA YOUTH SERUM: Water/Aqua, Cocos Nucifera (Coconut Water) Liquid Endosperm, Aloe Barbadensis Leaf Juice, Helianthus Annuus (Sunflower) Seed Oil, Calophyllum Tacamahaca (Kamani) Seed Oil, Rosa Damascena Flower Water, Aleurites Moluccanus (Kukui Nut) Seed Oil, Glycerin (coconut-derived), Lecithin (Sunflower-derived), Glyceryl Stearate, Curcuma Longa (Turmeric) Root Oil, Psoralea Corylifolia (Bakuchiol) Seed Oil, Morinda Citrifolia (Noni) Fruit Extract, Hibiscus Sabdariffa Flower Extract, Humulus Lupulus (Hops) Extract, Theobroma Cacao (Cocoa) Extract, Simmondsia Chinensis (Jojoba) Seed oil, Symphytum Officinale (Comfrey) Rhizome/Root Extract, Equisetum Arvense (Horsetail) Leaf Extract, Macadamia Ternifolia Seed Oil, Cananga Odorata (Ylang Ylang) Flower Oil, Rosmarinus Officinalis (Rosemary) Leaf Extract, Cetearyl Glucoside (Plant-derived), Tocopherol, Sodium Benzoate, Potassium Sorbate, Xanthan Gum, Citric Acid
'ŌLENA BEAUTY OIL:  Aleurites Moluccanus (Kukui Nut) Seed Oil, Calophyllum Inophyllum (Kamani) Seed Oil, Helianthus Annuus (Sunflower) Seed Oil, Macadamia Ternifolia Seed Oil, Curcuma Longa (Turmeric) Root Oil, Morinda Citrifolia (Noni) Fruit Extract, Simmondsia Chinensis (Jojoba) seed oil, Rosmarinus officinalis (Rosemary) Leaf Extract