Hawaiian Beauty Water l Resurfacing Toner - 2oz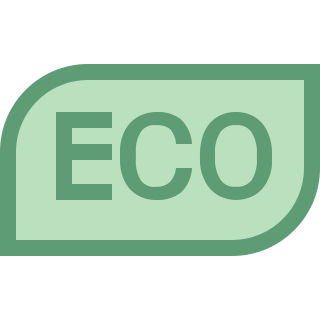 0.2 kg
Good For You: High performance skincare inspired by traditional Hawaiian healing, Honua products will become the most luxurious part of your daily skincare routine.
Good For The Environment: Locally sourced in Hawaii, many of Honua's ingredients are wild or sustainably grown by farmers making them organic and in harmony with local ecosystems.
CO2 Emissions: 0.2 kg (0.4 lbs).
CO2 Emissions Savings: 0 kg (0 lbs) vs. conventional alternative.
Meet the exfoliating glow potion. Papaya enzymes, hibiscus and kō (Hawaiian sugar) work together to gently exfoliate skin, revealing softer, radiant skin. Everyone wants glowing skin and this potion is gentle enough for the most sensitive skin.
Hawaiian Beauty Water comes with a pump top or a fine mist spray.  It is not intended to be sprayed upon face but dispensed on a cotton pad and applied. 
Instructions For Use
Hawaiian Beauty Water is a liquid exfoliant that can be used 1-5 times per week (dry:1-3 oily: 3-5) to gently exfoliate all skin types for a luminous complexion, tighter looking pores and a fresh face. Great as a skin prep before makeup applications!  Use on a cotton round and wipe entire face/décolleté rather than spritzing. This swiping motion visibly removes dead skin cells. 
Packaging
Every Honua product arrives in luxury glass bottles and jars that are completely recyclable or reusable.  Our outer cartons are made from recyclable kraft paper.  
Ingredients
The Hawaiian Beauty Water can vary in shades from light yellow-orange to pink-orange to a deeper pink/magenta based on where and when the hibiscus flowers are sourced.  Hawaiian Beauty Water may include sediment from the natural ingredients, which is perfectly safe. Just shake it up before dispensing onto cotton round. Hibiscus is a powerful antioxidant that helps to even skin tone and tighten pores. It has regenerating "AHA Acid" qualities without the irritation, and contains mucilage to leave skin feeling plump and hydrated. Aloe leaf juice hydrates and refreshes skin for a dewy finish. Papaya enzymes, kō (Hawaiian sugar)and willow bark are our powerful exfoliants (AHA, BHA & enzymes) to give your skin a healthy glow. 
Full Ingredient List
Aloe Barbadensis Leaf Juice, Rosa Damascena (Rose) Distillate, Glycerin (coconut-derived), Hamamelis Virginiana (Witch Hazel) Water, Sucrose (Hawaiian sugar), Carica Papaya Fruit Extract (Papaya Enzymes), Hibiscus Sabdariffa Flower Petal Powder, Astaxanthin, Hibiscus Sabdariffa Flower Extract, Salix Alba (Willow) Bark Extract,  Potassium Sorbate, Sodium Benzoate