LastRound Duo - Original - 2 Cases, 14 Rounds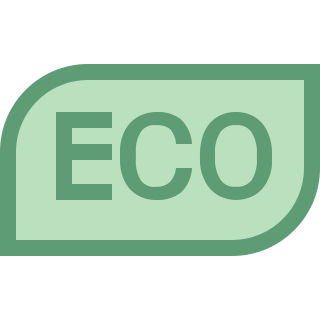 0.3 kg
Good For You: Perfect for multi-person households, LastObject's color options make it convenient for everyone in the family to know which one belongs to them.
Good For The Environment: LastObject's innovative products can be used thousands of times so you can make them part of your daily routine without growing your carbon footprint.
CO2 Emissions: 0.3 kg (0.7 lbs).
CO2 Emissions Savings: 3.2 kg (7.1 lbs) vs. conventional alternative.
A reusable and sustainable alternative to cotton rounds, eliminating the need for 1,700 single-use cotton rounds! Use it to apply toner or micellar water. You can also use it with a makeup remover or facial cleanser. The round is just as soft as a cotton pad but is sustainable, compostable, lint-free, and durable. Kind on the face and even kinder on the Earth!
The rounds are stiff in the case but become wonderfully soft and smooth when wet. Add water, squeeze out the excess, and add your favorite toner or makeup remover. Wash with soap and water and let it dry before you pop it back into the container. You can also toss it into a Laundry Bag and wash it with your laundry. Each round can be reused 250 times, so you'll eliminate 1750 single-use cotton rounds with the seven rounds in the case!
The case is made of ocean-bound plastic, preventing waste from entering our oceans. The rounds are made from 30 % cotton and 70 % wood fibers and are recyclable with your household waste. You can also stick it into the soil of a flowerpot, and it will naturally compost.