LastSwab Basic - Duo - 2 Cases, 2 Swabs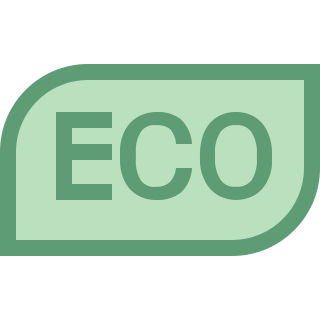 0.2 kg
Good For You: Perfect for multi-person households, LastObject's color options make it convenient for everyone in the family to know which one belongs to them.
Good For The Environment: LastObject's innovative products can be used thousands of times so you can make them part of your daily routine without growing your carbon footprint.
CO2 Emissions: 0.2 kg (0.4 lbs).
CO2 Emissions Savings: 2.1 kg (4.6 lbs) vs. conventional alternative.
The world's first reusable alternative to a cotton swab! One LastSwab eliminates up to 1000 single-use cotton swabs. The tips are bumpy, so the ear gets a gentle massage while getting cleaned.
Take it out of the case and use it to clean your ears or tools. Wash with soap and water, and pop it back into the case. Each LastSwab can be reused up to 1000 times and will help you eliminate 1000 single-use items.
Note: Swab responsibly, and never swab into the inner ear.
The case is made of ocean-bound plastic, preventing waste from entering our oceans. The swab tips are made from hygienic medical TPE, and the strong and durable rod is made from PP and glass fiber.