The Complete Multivitamin for Vegans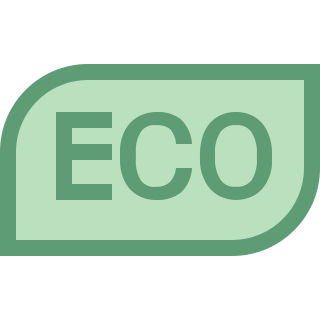 1.2 kg
Good For You: The complete multivitamin designed to resolve nutritional gaps in your vegan or plant-based diet.
Good For The Environment: The vitamins included are sustainably sourced from animal free alternatives and arrive in refillable, biodegradable packaging.
CO2 Emissions: 1.2 kg (2.6 lbs).
CO2 Emissions Savings: 2.7 kg (6 lbs) vs. conventional alternative.
| | | | | |
| --- | --- | --- | --- | --- |
| Non-GMO | Gluten & Common Allergy Free | 100% Biodegradable Packaging | Odorless, Flavorless, & Burp-Free | Totally Vegan |
The 9 Essential Ingredients Vegans Need Most
Omega-3 + DHA/EPA


Promotes brain function, while influencing immune system and heart health.

Vitamin D3


Increases natural collagen production, while boosting your musculoskeletal system health and clearing skin.

Vitamin B12


Provides natural energy, while supporting your nervous system.

Vitamin C


Fortifies your immune system and regulates oxidative stress.

Iodine


Regulates your metabolism for optimal weight and energy control.

Iron


Enhances red blood cell production and oxygen flow and is known to promote athletic endurance.

Zinc


Is critical for immune cell function and supports your metabolic system.

Folate


Promotes healthy genetic expression and gene methylation, while playing a protective role in carcinogenesis of pancreatic and bladder cancer.

Magnesium

Helps your body absorb the other minerals in our formula for optimal effects.
Why You Need a Supplement Designed For Vegans
While it's possible to get a lot of nutrients from food, the fact is we normally don't. One way to combat this is by taking a multivitamin. Think of it like a nutritional safety net: a daily guarantee to ensure that your body gets the vitamins and minerals it needs to feel complete without compromising your lifestyle.
Terraseed is an all-in-one multivitamin designed for vegans, by vegans – less time obsessing over nutrition labels means more time for the things that truly matter!
9 Sustainably-Sourced Ingredients That Will Boost Your Vegan Health
Our formula is designed specifically for vegans and provides 9 power nutrients that are sourced ethically and sustainably. For instance, we use algae-harvested Omega-3 unlike conventional companies who use fish, and we source our Vitamin D3 from Lichen versus sheep's wool.
Yes, Packaging Matters
In a world polluted by plastic waste, we've worked tirelessly to optimize every step of our packaging for maximum sustainability. This includes our certified industrially compostable paper tubes, algae ink, mailing envelopes and labels, non-toxic bentonite clay desiccants, and our new compostable refill pouches made from cellulose and paper.
The Result? 100% Biodegradable Packaging.
As Featured In
Vegan Multivitamin FAQ

Can Terraseed help support normal immune function?
Yes! Terraseed is packed with Zinc (which acts as a first-responder to fight infections) and Vitamin C (helps support your immune system on a cellular level), which work to naturally boost your immune system.

How long will it take for me to start seeing results?
It varies by the individual, but most subscribers report feeling more energetic and complete after about two weeks.
Typically speaking, after:
1 Month: you'll feel more energy without the need for caffeine and less brain fog
3 Months: you'll feel enhanced skin elasticity
6 Months: you'll notice better moods, more consistency
But again, much of this depends on your specific nutritional baseline, chemistry, as well as any deficiencies you may have before starting Terraseed.
It's also worth noting that the longer you take Terraseed, the more benefits you're likely to feel. This is because our bodies respond better to a consistent supply of nutrients vs sporadic helpings of them.
Why should I subscribe?
Despite others' claims, vitamins don't work like magic - they take time. More often than not, your body responds better to a continual supply of a given nutrient vs getting sporadic doses of it. Our monthly subscription is delivered in 100% compostable refill pouches, which means even less waste and a lower carbon footprint. So in addition to saving money, you'll be saving the planet.
Wait – Terraseed's bottle and packaging are both biodegradable?
Yes! Our ingredients are ethically-sourced, cruelty-free and (of course) 100% vegan. Plus, every aspect of our packaging is biodegradable - from our shrink-wrap seal to our mailer, shipping labels, ink and beyond!
What if I'm not happy with Terraseed?
There's no penalty for canceling your Terraseed subscription. It's as simple as emailing hello@terraseed.com your request. We're always happy to help!
We believe veganism is for everyone.
We want to make sure you can be a vegan, healthfully. If for any reason, you can't afford Terraseed, just email us. We'll make it work.
As A Vegan, Every Month You Save
| | | |
| --- | --- | --- |
| 30 Animals | 33,000 Gallons of Water | 300 Sq. Feet of Forest |