Clean Organic Hand Sanitizer Spray l Lavender and Lemon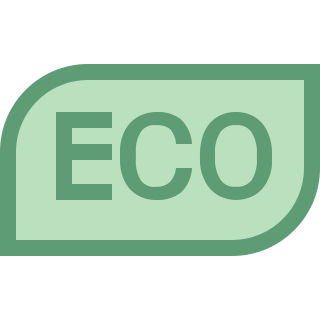 0.4 kg
Good For You: This handcrafted organic hand sanitizer is made with natural ingredients for a non-sticky formula safe for skin, cell phones and pretty much all surfaces.
Good For The Environment: The essential oils used in this sanitizer are greener and healthier alternatives to artificial fragrances and chemicals.
CO2 Emissions: 0.4 kg (0.9 lbs).
CO2 Emissions Savings: 0.1 kg (0.2 lbs) vs. conventional alternative.
Organic to Green's handcrafted artisan edition organic hand sanitizer spray is a combination of lemon and lavender. 95% Organic Alcohol can decrease germs and bacteria, yet safe for all skin types with calming aromatherapy benefits. This is the perfect way to clean hands or items when soap and water is not an option.  
95% Organic Alcohol to reduce germs and viruses

Organic lemon oil to naturally sanitize and kill germs, treat skin, and a healthy alternative to fragrance

Organic lavender oil to naturally disinfect, treat skin and offer a healthy alternative to fragrance

Non-Sticky can be used on the skin, all surfaces, cellphones, devices and create your own wipes in a greener more effective way
Benefits of Lemon and Lavender Aromatherapy
Fights exhaustion

Helps with depression

Clears your skin

Kills harmful viruses and bacteria

Reduces inflammation

Promotes relaxation

Believed to treat anxiety fungal infections, allergies, depression, insomnia, eczema, nausea, and menstrual cramps.
Key Ingredients

Alcohol: Effective at disinfecting items and surfaces while reducing germs and viruses.

Glycerine: Moisturizes and promotes skin hydration and helps heal the skin of any dry, damaged, and cracked skin.

Coconut Oil: A powerful moisturizer for all skin types, especially dry and flaking skin, coconut oil is packed with fatty acids and antioxidants making it the ultimate skin healer. It strengthens skin tissue while absorbing quickly into skin offering protection and combating a plethora of skin issues including burns, eczema, dandruff, dermatitis, and psoriasis.

Lavender Oil: Helps as a disinfectant and healing agent for cuts, burns, and wounds.

Lemon Peel Oil: Perfect for people with oily skin and acne, lemon peel oil enhances skin by helping to remove dead skin cells, stimulating new skin growth, and making skin smoother and softer. Also a great natural cleanser and anti-bacterial agent.
Ingredients: Organic Alcohol*, Citrus Limon (Lemon*) Peel Oil, Cocos Nucifera (Coconut*) Oil, Glycerin*, Lavandula Angustifolia (Lavender*) Oil, Limonene*, Linalool*, Water (Aqua)
*Certified Organic