Cotton Mesh Reusable Produce Bags - 10 Pack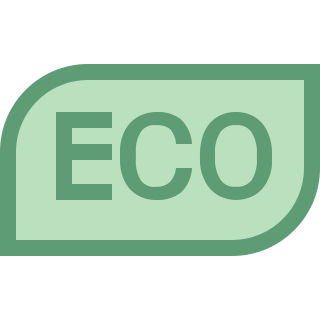 4.5 kg
Good For You: Feel great about bringing home more food & less plastic with these reusable mesh bags, the trick is to keep them in the car so you don't forget them.
Good For The Environment: The average person uses 1,500 single use plastic bags annually but with these cotton mesh bags you can cut that number to zero.
CO2 Emissions: 4.5 kg (9.9 lbs).
CO2 Emissions Savings: 48.1 kg (106 lbs) vs. conventional alternative.
Make a difference every time you shop!
We come home from the grocery store with 1,500 single-use plastic bags annually.
These reusable produce bags are made without unnecessary plastic that is harming our planet. The breathable cotton mesh stretches to the shape of your produce to keep food fresh. Hang your reusable mesh shopping bags and other grocery bags near the door or keep them in your car so you don't forget to bring them!
Pack of 10

Bags measure: 6 x 9in / 15.2 x 22.9cm (2x fun-sized), 8 x 10in / 20.3 x 25.4cm (2x small), 10 x 12in / 25.4 x 30.5cm (2x medium), 12 x 15in / 30.5 x 38in (2x large), 14 x 18in / 35.6 x 45.7cm (2x party-sized)

Tare weight written on the tag, so the cashier can deduct the weight of the bag.