2 Pack - Handmade Mother's Day Card - Classic Hearts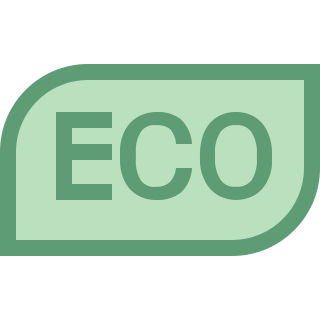 0.4 kg
Regular price
$27.98
Sale price
$22.98
/
Good For You: Feel the joy of giving someone a truly unique card that is designed to be as good as the gift itself because the special moments in life are worth celebrating.
Good For The Environment: Unlike typical paper cards that are thrown away and forgotten quickly, HeartSpace cards are crafted from sustainable bamboo and designed to save as a keepsake not unnecessary waste.
CO2 Emissions: 0.2 kg (0.4 lbs).
CO2 Emissions Savings: 0.5 kg (1.1 lbs) vs. conventional alternative.
The package includes two Classic Hearts Greeting Cards. Each card measures 6 inches x 4-3/16 inches x 1/4 inches and a premium envelope.
Heartwarming gift to mom - Show your love and appreciation to your mother, grandmother, daughter, sister or wife, with our touching, handcrafted bamboo cards, making them feel adored on Mother's Day and beyond.

Unique and memorable keepsake - Choose our eco-friendly, sustainable bamboo cards for an exceptional and enduring memento that stands apart from ordinary paper cards, treasured for years to come.

Personalized expression of love - Convey your deepest emotions and forge a lasting connection with the cherished mothers in your life through your own heartfelt words, or select one of the touching messages displayed in the images.

Sustainable elegance and craftsmanship - Our luxurious cards, crafted from premium bamboo, not only feel high-end but also demonstrate HeartSpace's commitment to environmental responsibility and exceptional artistry.

Trusted and loved with a premium touch - Our handcrafted bamboo cards come with a matching envelope, exuding quality and refinement. Join countless delighted daughters, sons, kids, grandkids, husbands, and friends who have shared their love with our unique offerings.

Captivating design for all special moments - Celebrate Mother's Day, anniversaries, weddings, birthdays or any special moment with our beautifully designed wood cards, making your loved ones feel extraordinary. Leave a lasting impression on their hearts while commemorating milestones or expressing your love and devotion.

Sustainable cards for a greener future - Embrace Flora's commitment to sustainability and HeartSpace's mission of nurturing meaningful connections while preserving our planet. Choose our eco-friendly bamboo cards, which grow rapidly and require minimal resources, making them a responsible and inspiring alternative to ordinary paper cards.