Anti-Aging Liquid Coconut Oil Rose — 5 oz.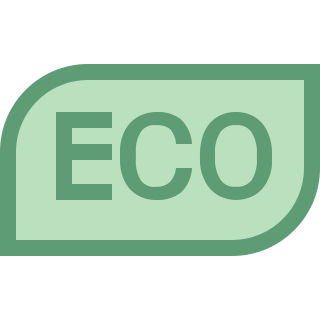 0.9 kg
Good For You: This proprietary blend of coconut oils infused with rose addresses signs of aging and helps skin maintain a smooth and youthful glow to repair skin day or night.
Good For The Environment: Organic To Green Coco Oil is made for everyday application as a natural, eco-friendly, and quality alternative for makeup remover, cleansing oil, and anti-aging solution.
CO2 Emissions: 0.9 kg (2 lbs).
CO2 Emissions Savings: 0.2 kg (0.4 lbs) vs. conventional alternative.
The only coconut oil you will ever need for all-over beauty. Organic to Green's Rose COCO OIL is a proprietary blend of coconut oils infused with rose, rosehip, and edelweiss, with natural vitamin c, to address the signs of aging and help skin maintain a smooth and youthful glow. A light, beautiful glow for the day and a true repairing beauty oil at night.
Organic To Green Coco Oil is made for everyday application as a natural, eco-friendly, and quality alternative for makeup remover, cleansing oil,and anti-agingsolutionas a face oilor moisturizer. We understand how frustrating the struggle is from greasy and uncomfortable results from using various natural coconut oils on the market today to replace commercial skincare products. That's why their primary focus in creating Coco Oil was to deliver a natural coconut oil product that is truly lightweight enough to fully absorb into the pores of your face for it to receive its scientifically backed wide range of benefits. 
As a company, Organic to Green also cares about the sustainability of our planet, ensuring that all our products are made with the highest quality ingredients and the protection of the environment in mind. The coconut oil is EWG verified, so there is no trade-off between our customer's rights to great products and the love for our planet.
Kosher - Vegan - Natural - Fair Trade - Therapeutic Grade - Made in the USA
Key Ingredients
Coconut Oil: A powerful moisturizer for all skin types, especially dry and flaking skin, coconut oil is packed with fatty acids and antioxidants making it the ultimate skin healer. It strengthens skin tissue while absorbing quickly into skin offering protection and combating a plethora of skin issues including burns, eczema, dandruff, dermatitis, and psoriasis.

Rose Fruit Oil: Full of vitamins, antioxidants, and essential fatty acids that are known to correct dark spots and hydrate dry, itchy skin, all while reducing scars and fine lines rose fruit oil helps to maintain a more youthful appearance.

Rosa Damascene (Rose) Flower Oil: Helps balance moisture levels in the skin, reduces the appearance of skin imperfections and redness, evens skin tone for a healthy complexion. Aromatherapy benefits help balance and are emotionally uplifting.

Rosa Canina (Rosehip) Fruit Oil: It is the essential fatty acid in rosehip oil that quenches dry, sun-damaged skin. Improves the appearance of burns, scars, wrinkles, and stretch marks. Rich in vitamins and antioxidants which help protect and repair skin from premature aging.

Leontopodium Alpinum Flower/Leaf (Edelweiss) Extract: One of the best natural anti-aging ingredients. Hydrates complexion delivering a moisture surge for a youthful appearance. Increases plumpness and resiliency against dryness.

Vitamin C (Ascorbyl Palmitate): Effective collagen builder, fights free radicals, prevents cellular aging, detoxes skin, and brightens.

Vitamin E: By helping skin to retain its natural moisturizers, Vitamin E helps to ease and eliminate dry skin and neutralize damaging free radicals, making it essential for a complete anti-aging regimen.

Sunflower Seed Oil: This is not used as the main filler oil, (we use coconut) but only as a carrier for one of the other ingredients, however, it moisturizes and protects skin while acting as an anti-inflammatory with anti-bacterial properties helping to keep skin hydrated longer and combatting acne, dermatitis, and sunburn.
Ingredients: Caprylic/Capric Triglyceride (Coconut), *Cocos Nucifera (Coconut) Oil, Rosa Damascene (Rose) Flower Oil, Rosa Canina (Rosehip) Fruit Oil, Leontopodium Alpinum Flower/Leaf (Edelweiss) Extract, Helianthus Annuus (Sunflower) Seed Oil, Tocopherol (Vitamin E), Ascorbyl Palmitate (Vitamin C)
*Certified Organic (USDA or Ecocert)