Plastic-Free Hair Ties - Black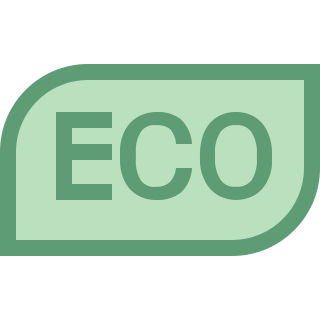 0.6 kg
Good For You: Designed for fashion and function, these one-size-fits-all, creaseless, hair ties don't damage hair or the environment.
Good For The Environment: Made of organic cotton and natural tree rubber, these hair ties are beautifully designed, ethically sourced and biodegradable.
CO2 Emissions: 0.6 kg (1.3 lbs).
CO2 Emissions Savings: 1.4 kg (3.1 lbs) vs. conventional alternative.
Plastic-free, zero waste, ethically made, stylish and they work - KOOSHOO Hair Ties have changed the game for GOOD. Longer lasting because of the unique way they're made - with stretchy, sustainably sourced natural tree rubber - these gentle, hardworking, super strong, and one-size-fits-all (from fine curls to a thick man-bun) Hair Ties are exactly what the world needs right now.
For conscientious consumers who want to reduce their use of plastic products, these hairstyle heroes are high on quality and comfort, while also being ethically made using renewable, plant-based materials. Talk about the full package! (5 ties per, in case you're wondering!)