Rose Mist Face and Hair Spray — 30 ml.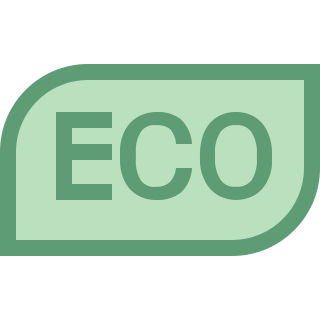 0.7 kg
Good For You: Hydrate, tone, and refresh your face, body and hair anytime with this handcrafted mist infused with watermelon and pink salts for added minerals.
Good For The Environment: This everyday mist comes in a biodegradable bamboo protected glass bottle for beautiful and sustainable package.
CO2 Emissions: 0.7 kg (1.5 lbs).
CO2 Emissions Savings: 0.2 kg (0.4 lbs) vs. conventional alternative.
Hydrate, tone, and refresh face or body anytime with our handcrafted mist infused with watermelon and pink salts for added minerals.
New formulas with effective yet gentle ingredients for sensitive skin & better results Sustainable packaging, smarter for shipping. Biodegradable bamboo protected glass bottles. Frequent smaller fresher batches for less oxidation 
Why we love it: A timeless and delicate natural beauty luxury to refresh your skin. Dry or irritated skin everyday.
Key Ingredients
Himalayan pink salts: detoxifies the body by balancing the PH, it also helps to improve hydration, minerals and blood sugar.

Rose flower water: Rose flower contains therapeutic benefits that relax the skin and body and are rich in vitamin C for glowing brighter appearance. Rose petals contains healthy natural oils that lock moisture into cells to keep skin youthful and hydrated.

Witch hazel: A natural astringent that gently removes excess oil from skin making it wonderful and extremely popular for acne prone and sensitive skin.

Aloe: A natural anti-inflammatory, aloe is one of nature's best wound healers. One of the leading therapies for sunburn, its hydrating, soothing properties help to treat eczema, psoriasis, dandruff and acne while also fighting the signs of aging and lessening the visibility of stretch marks.

Coconut water: A powerful moisturizer for all skin types, especially dry and flaking skin, coconut oil is packed with fatty acids and antioxidants making it the ultimate skin healer. It strengthens skin tissue while absorbing quickly into skin offering protection and combating a plethora of skin issues including: burns, eczema, dandruff, dermatitis and psoriasis.

French pink clay: Contains calcite, iron, white and red kaolin and other unique minerals that have targeted benefits for the skin, including cleansing and removing dead cells for a fresh and renewed appearance. A perfect clay for sensitive, oily and acne prone skin types.

Hibiscus rose: Natural anti-aging ingredient, alpha hydroxyl acid (AHA), to rejuvenate skin cells for supple, bright skin.

Watermelon extract: Improves the appearance of aged and stressed skin giving the look of more youthful, regenerated skin. Watermelon extract also reduces the appearance of redness.

Fermented bactobacillus: A natural probiotic to promote healthy bacteria growth on the skin, while eliminating bad bacteria in order to keep skins PH levels balanced and clean.

Organic cranberry: Naturally high in vitamin C, an important skin ingredient which helps produce collagen. Also, high in resveratrol with anti-aging and antiseptic properties to help keep skin cleansed and youthful.

Vitamin C: Also known as ascorbic acid, it contains high antioxidant properties which help naturally combat ultraviolet and environmental factors for a smoother more youthful appearance. An important molecule for skin health and to brighten and tone.
Ingredients: Distilled Water, Himalayan Pink Salts (Sodium Chloride), Rose Flower Water (Rosa Damascena), Hamamelis Virginiana (Witch Hazel) Distillate, Aloe Barbadensis*, Cocos Nucifera (Coconut) water, Montmorillonite (French Pink Clay), Hibiscus Rosa Sinensis Linn (Hibiscus*) Petal Powder, Citrullus Lanatus (Watermelon*) Extract, Fermented Lactobacillus, Leuconostoc/Radish Root Ferment Filtrate, Vaccinium Macrocarpon (Organic Cranberry*) Fruit, L-ascorbic acid (Vitamin C).
*Organic or Eco Cert Ingredients