Kid's Mineral Sunscreen - SPF 30 - 3oz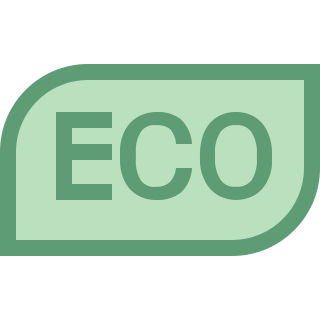 0.7 kg
Good For You: Kids can be dirty but sunscreen shouldn't be which is why Fresh Monster products are always made with clean ingredients.
Good For The Environment: Fresh Monster products are made with all-natural botanical and fruit extracts which means less toxic ingredients end up in the environment.
CO2 Emissions: 0.7 kg (1.5 lbs).
CO2 Emissions Savings: 0.2 kg (0.4 lbs) vs. conventional alternative.
CLEAR ZINC-OXIDE BROAD SPECTRUM UVA/UVB MINERAL SUNSCREEN: Our mineral sunscreen ONLY uses non-nano Zinc Oxide as the active ingredient to create a physical barrier against harmful UV rays. Don't be fooled by other "mineral" or "natural" sunscreens that use a combination of a small amount of mineral plus mostly harmful chemical-based UV filters (such as oxybenzone, avobenzone, octisalate, octocrylene, homosalate and octinoxate). We proudly use a high 20% concentration of Zinc Oxide.

UNBELIEVABLY CLEAR MINERAL SUNSCREEN: no more ghost-face, white cast, or hard-to-spread pasty zinc oxide sunscreen. Our revolutionary lightweight, non-greasy, spreadable zinc oxide sunscreen goes on as a moisturizing lotion and absorbs quickly into skin. Our zinc oxide sunscreen uses non-nano, uncoated zinc oxide. Blends in beautifully with all skin types and shades. Kids (and adults) can easily, quickly apply and get out the door to adventures!

NATURAL PLANT-DERIVED CERTIFIED ORGANIC INGREDIENTS: harnessing the power of nature to provide antioxidant, anti-inflammatory benefits, we packed our formula with Organic Chamomile, Organic Calendula, and Organic Green Tea extracts to nourish, repair and defend against pollutants and irritation. Organic Jojoba Oil moisturizes, hydrates, and protects sensitive skin.

CLINICALLY TESTED, HYPOALLERGENIC & GENTLE - specifically designed for children's delicate skin, our plant-derived natural kids sunscreen, is fragrance free, paraben-free, dye-free and does not use chemical-based UV filters, making it ideal for daily use on sensitive skin.

SAFE FOR YOU, SAFE FOR THE PLANET - No chemical sunscreen filters, Reef Safe Sunscreen, Cruelty-Free, GMO-free and Vegan, Made in the USA