Natural Storage Basket 1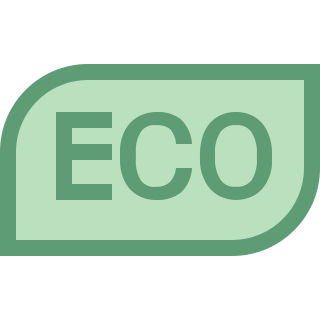 1.3 kg
Regular price
$120.00
Sale price
$80.00
/
Good For You: Kazi products are handcrafted by skilled African women earning fair wages to create one of a kind goods that will transform your space.
Good For The Environment: Made from locally harvested plant fibers then skillfully dyed and woven by hand, these products have a virtually carbon free manufacturing process.
CO2 Emissions: 1.3 kg (2.9 lbs).
CO2 Emissions Savings: 0.3 kg (0.7 lbs) vs. conventional alternative.
HANDMADE AFRICAN BASKET FROM UGANDA
Ready to be amazed?
This gorgeous piece is a true work of art. Use as an exquisite accent decor or centerpiece for any tabletop or as an eye-catching fruit basket. This shallow bowl with handles is also the perfect size for animal toys, your favorite hobbies supplies or to roll up blankets to sit next to a couch.  The possibilities are truly endless!
A must have for every home decor enthusiast or someone looking to give a unique gift for birthday's or wedding's. 
Each of these breathtaking designs was handmade by a talented woman in rural Uganda. They use the raffia plant and banana fibers to weave them together.
Specifications
Approximately 18"D x 6" H

Fair Trade, Nest Seal of Transparency

Made in Uganda

Products are made from all natural fibers of raffia and banana fibers

Organic dyes are used to dye the raffia

Profiled weaver tag is attached to each product
*All products are made by hand with love and vary slightly in color and size.
Made in an ethical, fair trade environment. Handwoven by a cooperative of women located in rural Uganda this one of a kind piece takes days to complete.
Care Instructions
Cleaning
Made of natural fibers and grass; do not submerge in water.

If  necessary, use a damp cloth to wipe or spot clean the basket.

After serving bread or other dried foods, turn the product upside down: shake and tap to release crumbs and residue.

Avoid using chemicals or detergents.
Sun and fading
Due to being all natural fibers, keep dyed products out of direct sunlight for long periods of time to avoid natural fading.

All natural products with little or no coloring do well in direct sunlight.
Moisture
Avoid major temperature changes when possible or moisture build up.
Meaning & Purpose
One weaver, Conclilide Kabasinga, describes her success journey with KAZI and the confidence and work ethic women weavers have in their society
"I didn't let being a woman stop me from succeeding in life...women are responsible and spend to improve daily life as well as society. We are good at communicating and quick to understand every situation. This is why I am so grateful for KAZI, because I see them giving women a chance to succeed."