Hibiscus Beauty Booster with Hyaluronic + Astaxanthin - 1oz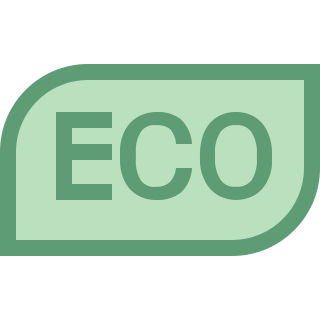 0.2 kg
Good For You: High performance skincare inspired by traditional Hawaiian healing, Honua products will become the most luxurious part of your daily skincare routine.
Good For The Environment: Locally sourced in Hawaii, many of Honua's ingredients are wild or sustainably grown by farmers making them organic and in harmony with local ecosystems.
CO2 Emissions: 0.2 kg (0.4 lbs).
CO2 Emissions Savings: 0 kg (0 lbs) vs. conventional alternative.
Boost your Hydration and Glow Factor with our new hydrating, antioxidant beauty booster. Featuring hibiscus, astaxanthin and hyaluronic acid, this newest launch features an instant boost coupled with long-term hydration.   
Instructions For Use
Dispense a pearl-sized amount onto clean skin and massage gently all over face.  Use a second drop for neck and décolleté.  Follow with Aloha Youth Serum to complement the hyaluronic hydration.  We recommend finishing your routine with Malu Protecting Day Cream to achieve balanced moisture and sun protection.
Packaging
Every Honua product arrives in luxury glass bottles and jars that are completely recyclable or reusable.  Our outer cartons are made from recyclable kraft paper.
Ingredients
Hibiscus - These precious tropical petals gently exfoliate the skin with their Alpha Hydroxy Acid (AHA) properties - it not only helps to brighten and tighten but is the perfect prep for the delivery of the power combo of Hyaluronic Acid & Astaxanthin. The mucilage content in the hibiscus is responsible for the plumping moisture you will notice from the boost!

Hyaluronic Acid - This super-hydrator is a staple in many beauty rituals and needs little introduction, as it delivers instant surface + deeper layer hydration, helping to address dry skin and fine lines caused by dehydration. This boost will get your skin hydrated and happy.

Astaxanthin - This Hawaiian-grown carotenoid is sourced from natural microalgae "Haematococcus pluvialis", nature's richest and most concentrated source of astaxanthin. It's an anti-inflammatory with antioxidant levels that surpass both vitamin C & E and can help to rejuvenate skin, reduce cell damage and inflammation while also providing protection against UV rays & sun induced pigmentation. Like the other ingredients in this trifecta... Astaxanthin possesses properties that keep skin hydrated, bouncy and dewy while helping to reduce signs of surface wrinkles and premature aging.
Full Ingredient List 
AQUA (WATER), SODIUM HYALURONATE, HIBISCUS ROSA SINENSIS LINN (HIBISCUS) PETAL POWDER, ASTAXANTHIN, DEHYDROACETIC ACID, BENZYL ALCOHOL