Natural, DEET Free, Bug Repellant Spray for People - Original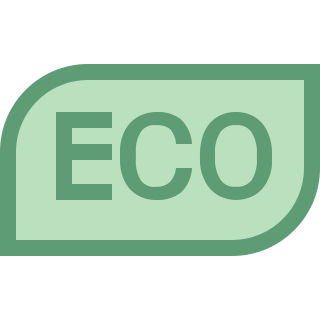 0.5 kg
Good For You: Nantucket Spider's Deet-Free, natural bug spray is made from a broad spectrum of organic essential oils that have been lab tested to effectively repel bugs.
Good For The Environment: This bug repellant is made right here in the USA and packaged in bottles made from 100% post consumer recycled material.
CO2 Emissions: 0.5 kg (1.1 lbs).
CO2 Emissions Savings: 1.1 kg (2.4 lbs) vs. conventional alternative.
Essential Oil Insect Spray For Humans
The Official Bug Spray of Summer - Our 8-ounce natural insect repellent spray bottle size is big enough to spray the whole family and is topped with our signature fine mist trigger sprayer for superior coverage!
Contains a broad spectrum of organic essential oils in a higher concentration than most other leading brands; high enough to work extremely well but does not have an overpowering smell. A broad range of essential oils is important in a bug spray because different species of insects are primarily repelled by different essential oils.
Made from a unique blend of organic essential oils including rosemary, geranium, cedarwood, peppermint, spearmint, lemongrass, clove and citronella.
Water and glycerin are the only other ingredients.
Effective at repelling mosquitos (98-100% effective in independent tests) and biting flies and also includes ingredients known to deter ticks.
Water-based, not greasy, it has a light feeling when sprayed on skin and in hair and can be sprayed on clothing and gear without staining or damage.
Smells great!
DEET-free, soy-free, vegan, cruelty-free. We do not use any chemical dispersants in our formulae.
Bottles are made from 100% post-consumer recycled plastic
Safe for people of all ages and horses too.*
Directions: Spray directly onto skin, hair, clothing & gear. Add a spritz whenever needed - more frequent application will be necessary in humid or bug-infested conditions. To deter ticks, don't forget to spray areas of the body from the waist down with particular attention to socks and shoes. Remember - always test patch on the inside of your arm for sensitivity before use!

Made in USA. 100% satisfaction guaranteed -- contact us if you are not completely satisfied with this product and we will send you a full refund.
Try also Nantucket Spider Natural, DEET-free Bug Repellent for Dogs and citronella-free Nantucket Spider "Summer Camp", natural DEET-free repellent for kids and Extra Strength Tick for humans of all ages and horses. 
Do not use any product containing essential oils on cats.
       *when used as directed